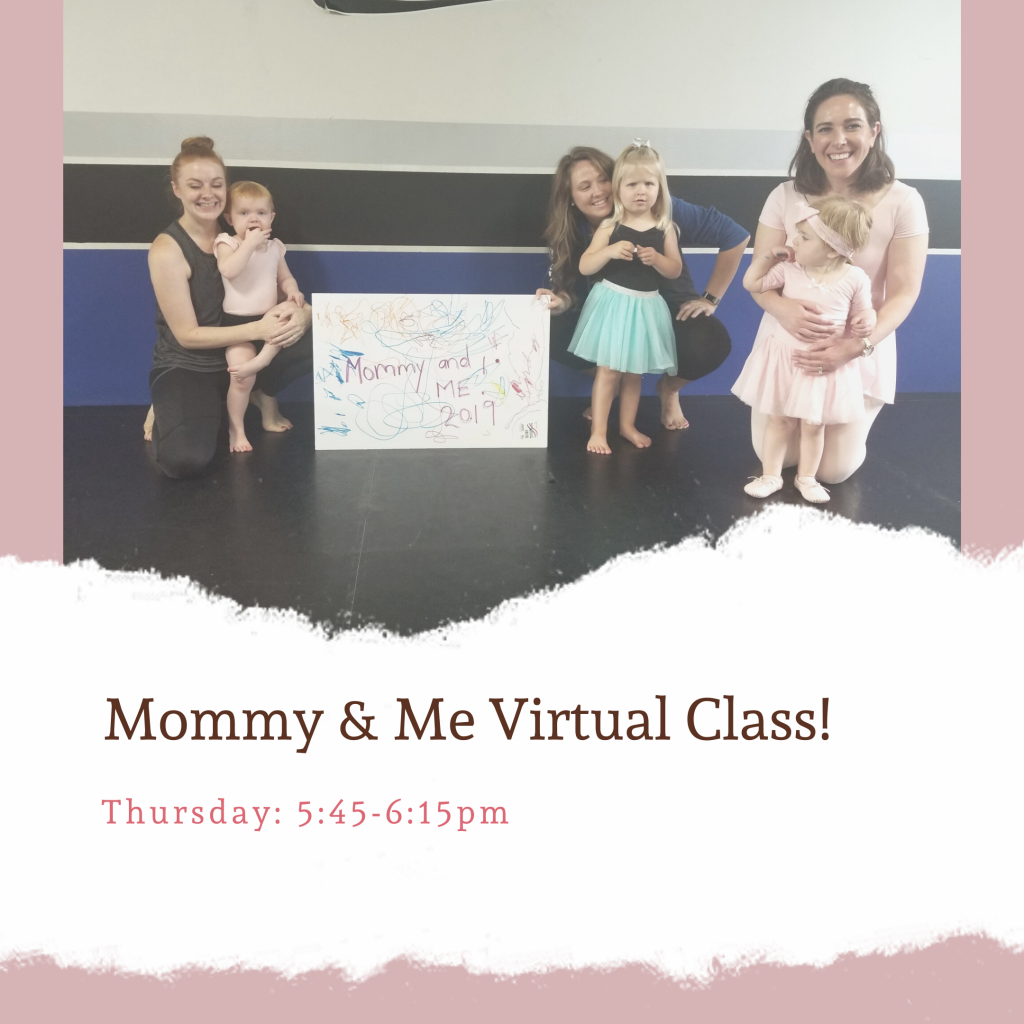 Mommies (Daddies are welcome too) enjoy some bonding time with your little one while moving to music. Through creative dance, games and fun props many skill sets are worked. Loco motor skills such as walking, running, hopping, jumping, skipping, sliding and leaping, as well as, balance, flexibility and coordination are introduced. Other skills such as counting, listening, knowing rights and lefts, directions, speeds and levels among many others are learned as well.
Log onto zoom.us and use code: 832164465 to join the class!
Thursdays: 5:45-6:15pm
For ages 18 months- 3 years!